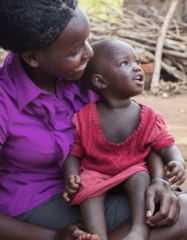 Lifeline's initiatives target clean water and clean energy out of two core convictions:
First, taken together, the absence of access to these two basic resources is the greatest single cause of human misery in the developing world.
Second, providing affordable access to clean water and clean energy solutions is, by far, the most cost-effective way of reducing that misery.
Lifeline's initiatives have profoundly impacted the lives of hundreds of thousands of impoverished individuals:


260,000+ individuals who were forced to drink from contaminated sources and/or walk inordinate distances for their water have gained access to clean drinking water. Learn more


27,000+ individuals whose water supply was frequently disrupted due to mechanical breakdowns have obtained continuous access to water an average of 364 days a year. Learn more


900,000+ refugees and rural villagers have gained access to fuel-efficient wood stoves. Learn more


1,400,000+ low-income town/city dwellers have gained access to fuel-efficient charcoal stoves. Learn more
Lifeline Cocktail Benefit
How many tickets would you like to purchase?
Every single penny raised will flow directly into Lifeline's African initiatives, powering clean water and energy projects.
Date & Time

Friday, November 10, 7:00pm to 10pm

Location

1220 N Street, N.W., Unit PH2, Washington, D.C. 20005

Dress

Casual Cocktail Attire
Water

The Lifeline Benefit Returns, as we raise our glasses, let's also pledge to support the crusade for clean water.

Women

In this year's event, we honor the African woman, whose strength and resilience can be a source of hope and inspiration for all of us in these difficult times of division.

Song

What's a celebration without music? Join us for an unforgettable night of melodies, sweet and savory eats, and delicious cocktails.

Music by : Joi Carter