Lifeline's ClearWater Initiative responds to one of the world's greatest humanitarian crises: the scarcity of clean water resources. Lacking access to safe water, about 40% of the population of Sub-Saharan Africa has been reduced to drinking from stagnant pools and/or to walk inordinate distances to obtain clean water. To make matters worse, more than 30% of newly constructed clean water sites become dysfunctional within just 3 to 5 years of installation – creating a cycle of dependency in which foreign donors are repeatedly called upon to replace or rehabilitate water infrastructure.
The health and economic consequences for the subcontinent are devastating:
Water-borne diseases are the second leading cause of mortalityin the region and account for

70%

of all hospital visits.

Forty billion hours

a year are wasted collecting water – a task that mainly fall on women who typically spend an hour and one half on it every single day of the year.
An estimated loss of about

$78 billion

in GDP – an amount that exceeds what the entire continent receives each year in development aid.
Lifeline addresses the

world water crisis

in two ways:

Water Site Creation: Lifeline has provided clean water to approximately more than 260,000 Ugandan villagers through the construction and/or rehabilitation of fresh-water wells.

Preventative Maintenance: through an innovative preventative maintenance model ("EverFlow"), Lifeline is ensuring the long-term functionality of existing water points, thereby providing uninterrupted access to clean water and breaking the cycle of dependency on donor-funded replacements.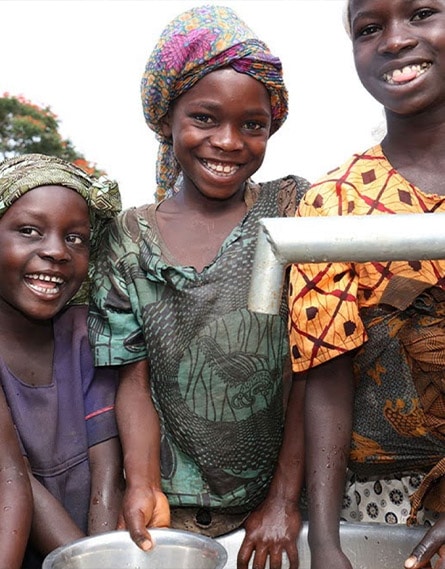 Water Site Creation
Lifeline launched its clean water program in Northern Uganda in 2006 during the waning days of a two decade long civil war that had uprooted 1.7 million people from their homes.
Since that time, Lifeline has constructed and/or rehabilitated more than 400 fresh water-wells, making it the largest supplier of clean water in all of Northern Uganda. As these wells serve an average of about 100 households each, Lifeline has satisfied the clean water needs of approximately 260,000 impoverished villagers at an average cost of about $12 per person.
Experience demonstrates that communities that have invested in their water points are more likely to value, protect and maintain them. Accordingly, prior to constructing any water infrastructure in a community, Lifeline secures the commitment of its members (1) to pay a modest origination fee, (2) to contribute their labor to the project, (3) to form a water user committee with responsibility for day-to-day upkeep, and, more recently, (4) to subscribe to Lifeline's preventative maintenance program or "EverFlow". In this way, Lifeline is able to ensure the continuous functionality of its water points and maximize their sustainability over time.
Preventative Maintenance:
EverFlow Africa
Having learned from experience, Lifeline is convinced that the most cost-effective and sustainable way of achieving universal access to clean water is not through the building of new water points, but through incentivizing communities to maintain the ones that they already have. To that end, Lifeline has created "EverFlow Africa" – a social business enterprise that functions as a quasi-utility, ensuring rural communities virtually uninterrupted access to clean water and obviating the need for new donor-funded infrastructure.
Under Lifeline's preventative maintenance model, each participating community pays a $25 monthly subscription fee in exchange for which it receives (1) a bi-monthly service visit from a Lifeline-approved pump mechanic; (2) an annual or bi-annual pump overhaul involving the replacement of worn parts; and (3) the guarantee of an emergency repair visit to address any breakdowns that might occur within a 24-hour window of the time they are reported via a toll-free Help Desk hotline.
Perhaps the most innovative component of Lifeline's EverFlow initiative involves its tracking of water point performance – a task that was originally assigned to a local caretaker responsible for conducting a daily pump test, recording the results and reporting any functionality issues to the Help Desk. However, Lifeline is now in the process of automating this function through the installation of mechanical sensors, which Lifeline helped to develop and which enable the remote monitoring of pump performance.
Through this process of tracking the dynamic health of water points over time, EverFlow is able to intervene proactively – addressing issues at their inception, rather than waiting for a service-interrupting breakdown to occur.
The results speak for themselves: