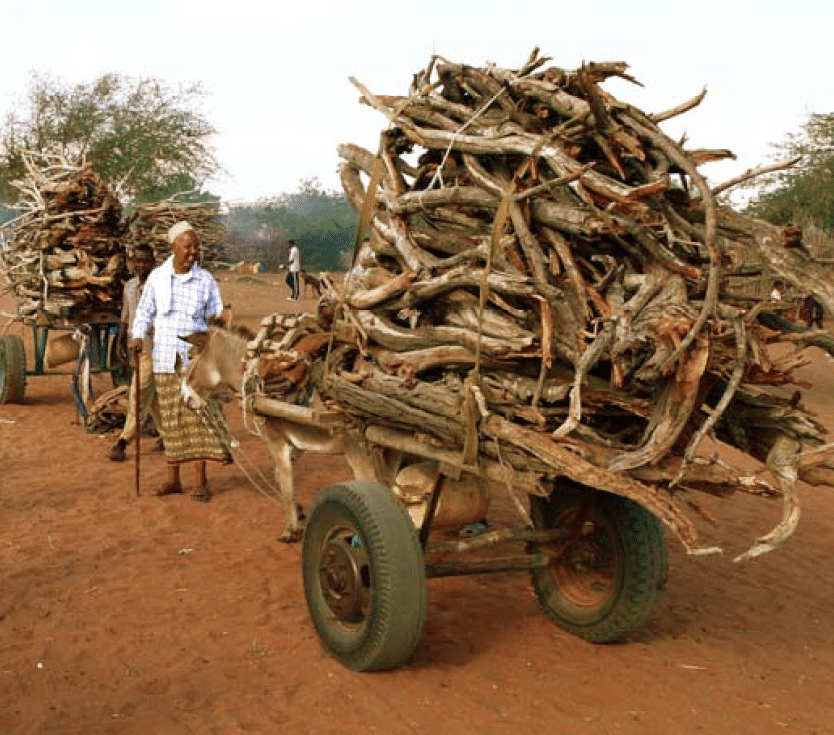 THE PROBLEM:
Across the globe, approximately three billion people depend on wood and charcoal for cooking, including over 90% of the population of Sub Saharan Africa.
As a typical urban household spends 10 to 20% of its income on charcoal and a typical rural one spends about 10 to 20 hours per week foraging for wood, the reliance on these fuels helps perpetuate the cycle of poverty in which they live.
To make matters worse, toxic emissions from the burning of biomass fuels is hazardous both to (1) human health, accounting for over four million premature deaths each year from in-door air pollution, and (2) the environment, accounting for 25% of black carbon emissions and the loss of hundreds of millions of trees each year.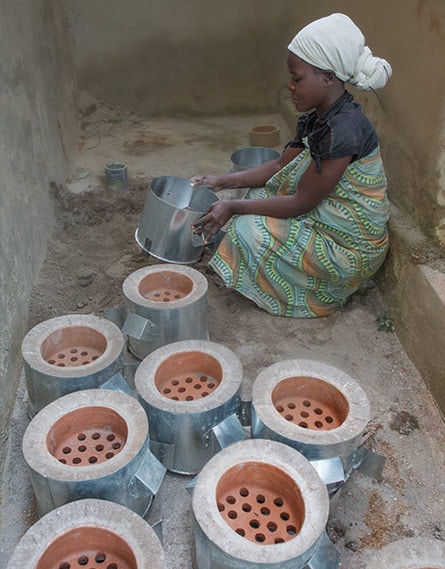 THE SOLUTION:
Lifeline understands that, given the magnitude of the problem, aid-based interventions cannot even make a dent and the only realistic solution lies in harnessing the power of the free market – that is, providing the bio-mass reliant population with access to affordable products that combat its dependency. But, as the great bulk of that population is deeply impoverished, its members cannot be expected to purchase those products unless they are truly low cost.
Lifeline has, therefore, spent the past 15 years developing, mass-producing and marketing fuel efficient stove products that cater to the needs of consumers who cook with wood-fuels and who live at or near the base of the economic pyramid. While these commercial ventures are still at a relatively early stage of development, they have already profoundly improved the lives of hundreds of thousands of consumers across three countries – Uganda, Haiti and Burundi – and, with the investment of additional resources, will be able to reach millions more in the years ahead.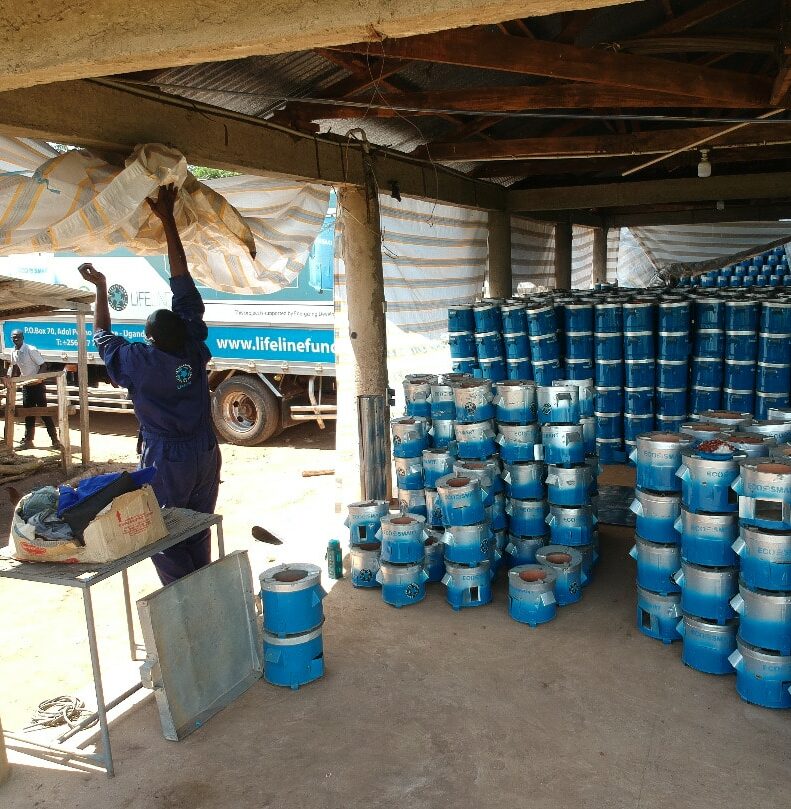 Uganda
Household Stoves
Some 40 million Ugandans – over 90% of the country's population – cook with wood on an open fire or with charcoal over a metal grate. The environmental and human costs are devastating, as the burning of wood fuels is responsible for:
Lower living standards for some 10 million households who spend

5 to 15%

of their income on wood-fuel or the time equivalent thereof

(60 hours per month)

in foraging for wood.
Approximately

5% of Uganda's overall disease

burden and the death of

nearly 20,000 young children

each year resulting from the inhalation of toxic smoke.
The emission of

millions of tons of CO2

into the atmosphere.
The loss of millions of trees each year in a country that has seen

40% of its forest cover disappear

over the past two decades.
Determined to reduce Uganda's dependency on wood-fuels, Lifeline has spent the past twelve years perfecting fuel-saving stove products that cater to local cooking practices and stimulating private markets for those stoves.
Employing a human-centered approach and drawing on its deep community ties, Lifeline has succeeded in developing (1) a low-cost charcoal-burning stove that exceeds the performance of every other comparably-priced stove on the market, and (2) the only wood-burning stove on the market that is both high-performing and affordable to rural consumers.
Since launching its commercial stove venture in 2008, Lifeline has produced over 300,000 stoves at its stove factory in Lira. In the year preceding the outbreak of the Covid pandemic, sales of those stoves surpassed 70,000 — a 100% increase over the prior year. Having reached this level of success, Lifeline has spun off its stove operations to Alkebulan EcoEnergy Ltd. (AEL), a Uganda-based social enterprise organization, which has the capacity to manufacture over 10,000 stoves per month and which is seeking to to sustain itself through the revenues it generates while advancing its mission of making fuel-saving stove products available to every Ugandan consumer at an affordable price.
The overall impact of Lifeline's commercial stove venture on its Ugandan customers has been profoundly positive and includes:
Over

205,000

urban and per-urban families who have saved an average of about $200 per year (or 8% of their income) in charcoal costs.
Another

92,000+

rural households who have saved smore than 300 hours per year in time collecting wood or $100 per year in wood costs (or a combination thereof).
Over

1,500,000

individuals have reduced their exposure to toxic smoke, resulting in a sharp decrease in the incidence of acute health conditions such as cough, eye irritation and headaches.
Institutional Stoves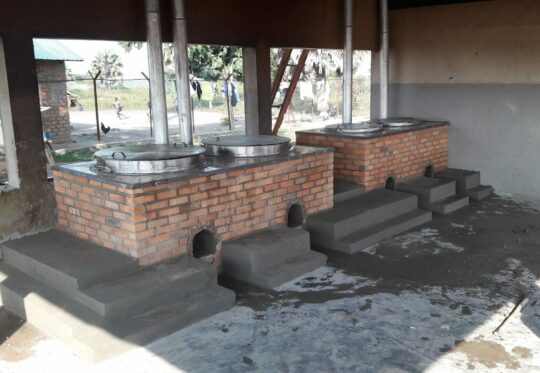 In virtually all of Uganda's 24,500 primary and secondary schools cooking is performed in a central kitchen over an open 3-stone fire. The average such school expends about $1,200 per year on firewood or about $30 million in the aggregate – money that is sorely needed for teacher salaries, books, desks and other vital school needs. The amount of wood consumed in these school kitchens totals about 4 million tons per year or the equivalent of around 20 million trees.
Lifeline has been addressing this problem through an initiative that involves the production and marketing of fuel saving institutional stoves for usage by schools, prisons, health centers, orphanages and other institutions. These stoves have an average lifespan of five years and are constructed on site, where they are customized to meet customer needs at a cost of about $650 for an average school population of 300 to 350 students.
Lifeline has installed approximately 350 institutional stoves to date, serving a total of over 50,000 students and other beneficiaries. As these stoves reduce wood use by about 60%, they are saving the schools they serve about $700 per year in fuel costs and are reducing carbon emissions by a total of more than 13,000 tons per year.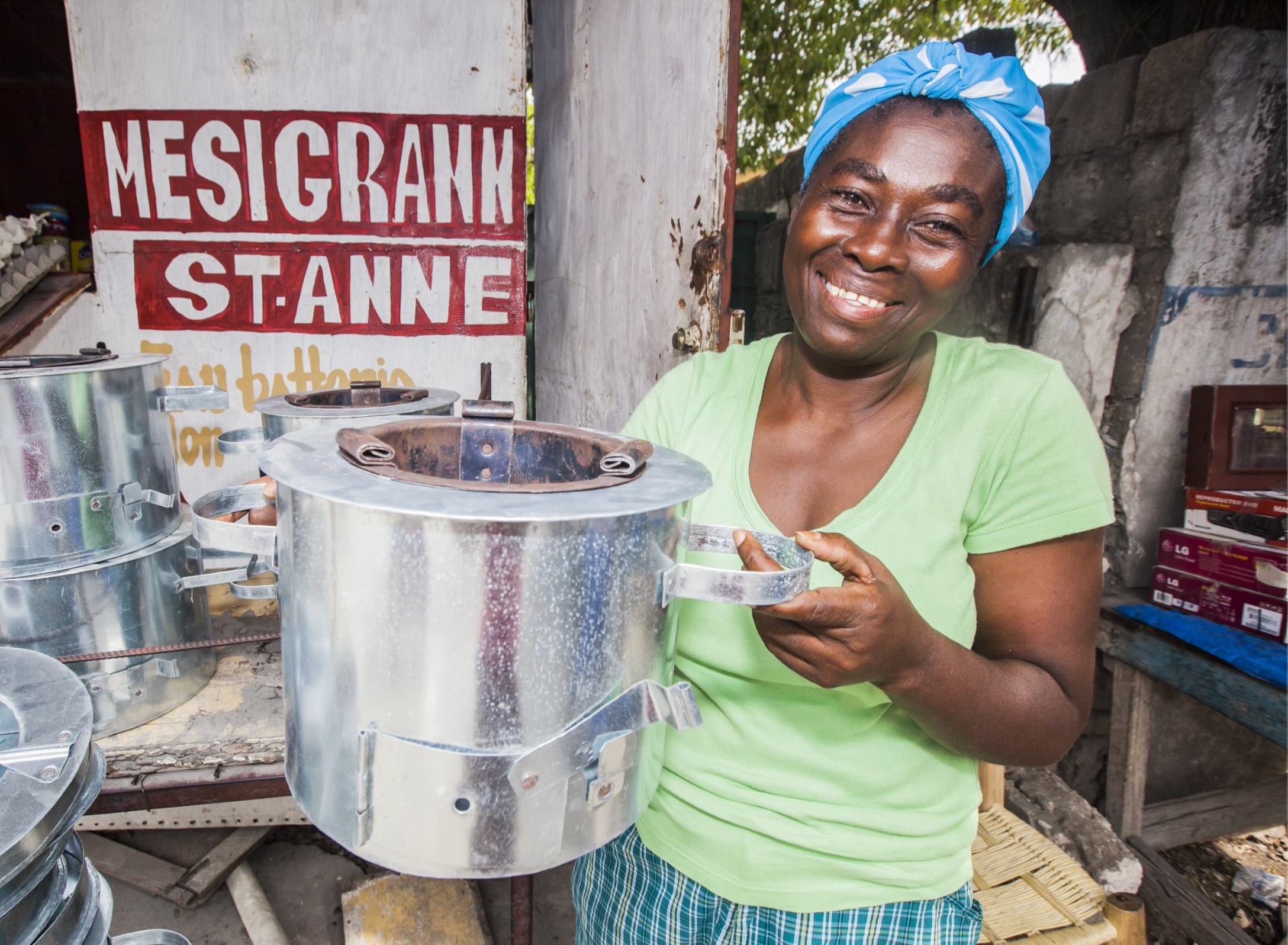 Haiti
Over 90% of the Haitian population cooks with wood-fuel over an open fire, including about 80% of urban households who rely mainly on charcoal. This cooking method has ravaged the local environment to the extent that the large majority of the country is now deforested. Wood scarcity has, in turn, driven the price of charcoal so high as to consume approximately 40% of household income for a typical urban family.
Lifeline launched its operations in Haiti in February 2010 to provide cooking solutions to those who had lost their homes in a devastating earthquake. Determined to make a more lasting impact, Lifeline spent most of the next decade (1) developing and fine-tuning affordable fuel saving stoves that meet local cooking needs, and (2) catalyzing the efforts of a local social entrepreneurship organization ("D&E Green Enterprises") to produce and distribute those stoves. Among other things, Lifeline provided D&E material and technical help that enabled a dramatic expansion in its production capacity and supported its efforts to market them to low-income consumers through an innovative cooperative financing model.
Through the combined efforts of Lifeline and D&E, more than 50,000 Haitian families have been able to procure affordable fuel-saving stoves, which have saved them an average of about $220 per year or the equivalent of about 20% of their household income.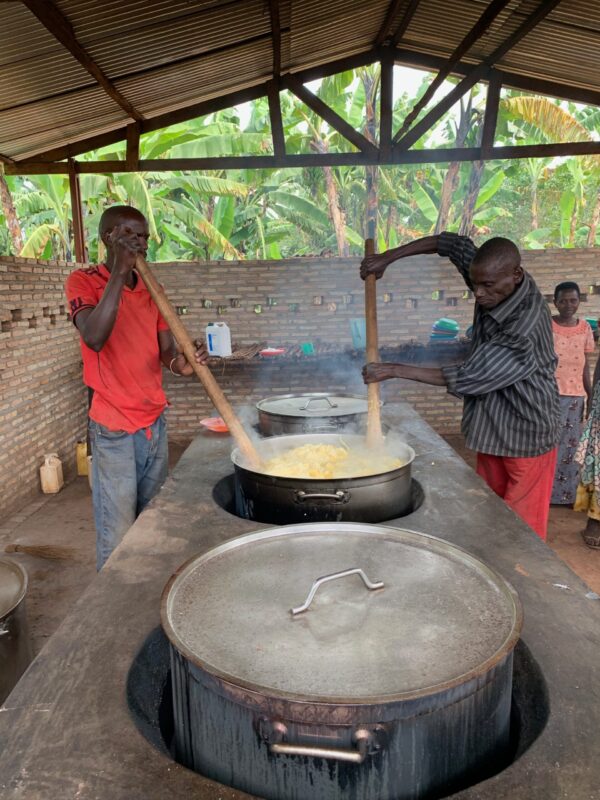 Burundi
Nowhere is the problem of fuel wood scarcity more severe than it is in the tiny nation of Burundi. More than 98% of the population relies on wood-fuel for cooking, including 90% that cooks with firewood over a 3-stone fire.
The large majority of rural households spend about 2 hours a day collecting wood and another 3 hours a day cooking — chores that are typically assigned to women and girls. For the 20% of households that purchase their wood, the cost is over $60 per year – equivalent to 30% of the average per capita income. The problem is only getting worse, as Burundi has lost approximately 50% of its forest cover since 1990 and is continuing to lose another 2% each year.
To assist it in addressing this situation, the UN World Food Program called upon Lifeline in 2016 to spearhead an effort (1) to install hundreds of fuel-saving institutional stoves in primary and secondary schools in two separate provinces (Cibitoke and Gitega), and (2) to help incubate a private market for fuel-saving household stoves throughout the country.
Since that time, Lifeline has providing technical support to WFP's local Burundese partners – advising on stove design and development, assisting in the establishment of regional manufacturing facilities, sharing its stove production knowhow, and providing training on quality control measures and testing methodologies.
As WFP has recognized, Lifeline's support has been critical to an initiative, which has resulted in (1) the production, marketing and distribution of 25,000 fuel-saving household stoves that are benefitting over 125,000 Burudese villagers, and (2) the installation of 350 fuel-saving institutional stoves that are serving some 157,000 students and teachers.